Scan code purchase has a discount!
[Jazz package] Enja En Asia Jazz full set (30CD)
Total 29 disc (30cd)
Enja (Enja) is a jazz music manufacturer, founded in Munich, Germany in 1971. For more than 40 years, Enja has created high-quality music products with harsh German manufacturing. So far, it has published more than 800 species, including small master That Baker, Piano Master Ibrahin, Jazz Jajie Ivans. The works of the old and medium-sized three-generation well-known musicians, etc. Each recordings of Enja are produced by fever level, quality first-class, and we have selected a series of fever records that are best suited for audio programs to introduce publishing, with 飨 飨 迷.
Jazz in Cuban, a famous Robert, Fengyika, "Akan"
Album
&
Artist introduction
Cuban's new generation of jazz musicians leaders, the star of the times; "the British" Guardian "is known as" one of the new generations that can be used to surpass the music "
Unique piano performance: strong rhythm and warm emotion
Inheriting the spirit of Cuban music and painting, and the adventure spirit of the Cuban
He is absolutely unique in the piano play, and he let us appreciate a distinctive play: strong rhythm and warm emotion coexist. As long as you listen to a paragraph, you can feel his unique.
No .: 59028
Brand: Enja Enja
Style: Jazz
Language: pure music
Strong instrument: piano
Type: Personal Album
1. Fragmento de Misa ordinary fragment 00:38
2. Lo Que Me Hace Vivir Those who gave me life 05:14
3. Drume Negrita My little baby 06:35
4. Bulgarian Bulgarian 04:31
5. Cuando Uno CRece A person's growth 06:16
6. Lento Y Despacio slowly 04:00
7. Como en las Películas Life such as a movie 06:35
8. Shops in Pequeños Viajes 00:41
9. La Flor Que No Cuidé Care 06:15
10. El Ritmo de Tus Hombros rhythm 02:59
11. Everyone deserves a second chance Returning gold does not change 06:04
12. Cuando Una Madre Llama Su Hijo Mother Cry 00:47
Piano, Sound: Roberto Fonseca
Flute, clarinet, upper, low, saxophys: Javier Zalba
Bes: Omar Gonzalez / Drum: Ramses Rodriguez
Help: Joel Hierrezuelo
Special guest: Raul Midon
Banny Wallace: Kiss like you
Supreme Saxophone players Banni Wallace with pianists Kenny Baron, Beth Hand Adido Gomez with unmatched skills and unusual depth of 10 classic jazz
Mainstream jazz's eternal classic, incomparable production and recording
Saxophone and piano, Bes trio model, showing the extraordinary beauty of drum-free trio
Natural and smooth lyrical exchange, smartly imperative artistic beauty
No .: 59027
Strong instrument: Supreme Saxophone
1. Come Rain OR COME SHINE Sunny Day 09:24
2. Willow Weep for Me willow crying for me 05:07
3. Crazy He Calls ME Crazy Call 04:18
4. Cocktails for Two Romantic Cocktail 03:53
5. Why was i born why? 04:59
6. The Nearness of You, such as you, 05:57
7. IM old fashioned peace in the old 04:40
8. Ive Grown Accustomed to Her Face Old Demand 05:20
9. Some Other Spring Spring to 04:00
10. 'Tis autumn autumn is coming 04:34
Supreme Saxophone: Benn Wallace Bennie Wallace
Piano: Kenny Baron Kenny Barron
Beth: Eddier Gomez Eddie Gomez
Jazz Master Duske Goy Kevich "Sweet Dream"
European jazz pioneers, composers, legendary trumpet players, playing skills, 80 years old is still active from a generation of jazz
Soft emotions, elegant performances, excellent artistic and equivalent, "sweet dreams" such as a grandmaster,
Elegant and lyrical small performance, perfectly presenting the European jazz
There are a beautiful feelings of listeners in many albums in Goy Kevich, symbolizing the success and success of his career.
No .: 59026
Strong instrument: small, soft voice
1. in My Dreams Sweet Dreams 07:26
2. St. Germain de Pres Paris St. Jeman 06:50
3. Sequoia SONG Sioli 04:11
4. Introduction Pillage 04:57
5. Skylark Skylark 07:59
6. One Morning in May May Day 05:17
7. All my love I love everything 04:09
8. Little Theo Small West Olympics 05:11
9. I miss you so deeply miss 07:30
Small, soft synonic: Dusko Goykovich
Piano: Bob Digen Bob Degen
Bes: Islas Eikig Isla Eckinger
Drum: Jenod KG Wen Jarrod Cagwin
Jazz 珍 珍 Ivans "Shiny stockings"
European prostitutes, all-round Jazz, Jennie Ivans, the essence of multi-European mainstream musicians
The pioneer of European jazz, composer, the legendary trumpet player Dusco Goy Kevich
The perfect voice and the small pure and beautiful ensemble, unexpected is unhappy, vocal and musical instruments are natural
The whole album is simple and elegant, the sing is smooth, playing happy and lively, and it is intoxicated.
No .: 59025
language: English
1. shiny stockings shiny stockings 04:39
2. Good old days Beautiful old time 03:20
3. Softly as in a morning sunrise is gentle in the morning 04:28
4. Thats what zoot said Zuts said 03:51
5. You Go To MY Head Sound Reproduction 05:17
6. In a Mollow Tone soft sound 04:41
7. Caravan Craw Car 05:05
8. Willow Weep for Me willow crying for me 04:13
9. Alright, OK, You win, you won 05:12
10. Honeysuckle Rose Honeysuckle Rose 04:36
11. The song of autumn autumn song 04:13
12. April in Paris April Paris 04:16
13. All of me I am 03:35
Jazz Saxophone Charlie Maliano "Deep Sheng Dream"
The album name from the swing era legend Artie Shaw In 1938, the hot songs were used as the title of CHET Baker Biography.
Traditional jazz gold songs in Malitano interpretation
No .: 59024
Stem Most Instrument: Sacry Saxophone
1. You Better Go Now does not stay 06:23
2. Dew Drops Dew 07:00
3. Spring is here spring has been 06:35
4. I'm a fool to want you love you, if you are ignorant 09:06
5. I Only Miss Her When I Think of Her Nothing 07:11
6. The touch of your lips Your lip tap 06:40
7. ETOSHA Etosa 04:17
8. Close Enough for love intimate love 09:29
9. Yours is my heart alone lovers 04:33
10. Deep in a Dream Deep into a dream 05:12
Sacry Saxophone: Charlie Maliano Charlie Mariano
Jazz Low Octagon Piano Mal • Walderlen "Mood"
Album & Artist Introduction
The most famous jazz low octave piano hand, once the legendary jazz female 伶 Bille Holliday's last two years of accompaniment
The minimalist masters are deeply praised by jazz fans around the world, and the trowndo saxophone Steve Lacy, the trumpet, Japan, the wild
No .: 59023
1.anxiety anxiety 03:31
2.Sieg Haile celebrated 19:11
3.lonely lonely 06:34
4.Minoat Minoaat 08:10
5. Bappiness Happiness 03:04
6.A Case of Plus 4s more than 15:04
7.i Thought About you miss you 07:39
8. Soul Eyes Soul Eyes 06:52
Piano: Mal Waldron / Trumpet: Terumasa Hino
Top Saxophone: Steve Lacy / Number: Hermann Breuer
Bes: Cameron Brown / Drum: Makaya NTShoko
Jazz Saxophone Victoria Eric Dufei "Stockholm
One of the greatest avant-garde jazz musicians, the world's congregation, the gains of the saxophys
The textbook works in the world of jazz conferencing, understand the important recording of the evolution of jazz style in the 1960s
Album to one of the Pople belt to one of the unknown areas
Perfect show Eric Dufifi playing talent and music charm
No .: 59022
True musical instrument: 中 音 Saxophone, Bass Tube, Flute
Les Lesotho 03:58
2. Serene quiet 11:59
3. Miss Ann Miss Ann 04:13
4. God Bless the child loves young care 05:32
5. Left Alone Enjoys Lone 05:22
6. g.w. g.w. 06:03
7. Dont Blame Me Don't blame me 12:07
8. Serene is quiet (another version) 07:42
Sinya Saxophone, Bass Tube, Flute: Eric Dolphy
Virtue: idress sulieman
Piano: Knud Jörgensen, Rune öfwerman
Bes: Jimmy Woode
Tour: Sture Kallin
– Submit saxophone Cocman Hawkins peak is "ultimate emotion"
The greatest secondary Saxophone in Jazz Maxi Saxophone is present in the peak state of the last years of the last years.
Clocking to Keman Hawkins's most exciting swing and Pople, showing rich
Record 6 Sunday Hawkins's most swimming and Popo classic works
No .: 59021
1.LOVER COME Back to Me Current Evergreen 17:09
2.Body and soul outside with intrinsic 10:09
3.IN Walked BUD Hope 16:42
4.Quintessence model 09:05
5.fine and dandy perfect 10:30
6.ow! Wow! 01:27
Supreme Saxophone: Coleman Hawkins
Piano: Barry Harris
Bes: Gene Taylor
Drum: Roy Brooks
Jazz Tribute Satisfaction Burning Situation "Final Concert 1 & 2"
The greatest cool jazz musician in history is unbearable, and ENJA founded one of the most important recordings in 40 years. It is called "town shop treasure"
Two weeks before the tragic death of That is a complete review of his legendary music career, "giving him endless talents, and use his life to punish him, belonging to God's Legis."
Album
Album
Album
Album
Album
&
&
&
&
&
Artist introduction
Artist introduction
Artist introduction
Artist introduction
Artist introduction
Brand: Enja Enja
Style: Jazz
Language: pure music
Strong instrument: piano
Type: Personal Album
Type: Personal Album
Type: Personal Album
Type: Personal Album
Type: Personal Album
Type: Personal Album
Piano: Bob Digen Bob Degen
Bes: Islas Eikig Isla Eckinger
Drum: Jenod KG Wen Jarrod Cagwin
Album & Artist Introduction
Album & Artist Introduction
Chard and North German Broadcasting Broadcasting the only concert live recording, Chate Signature "My Funny Valentine" unique version
No .: 59020
True musical instrument: small
Type: Personal Album
DISC 1
ALL BLUES completely Bruce 5:30
2. My Funny Valentine My Warming Valentine's Day 9:10
3. Well you neednt Why do you need to force 6:00
4. Summertime Summer Time 4:50
5. in Your Own Sweet Way Self-intoxicated 9:05
6. Django Diago 5:40
7. I Fall in love Too Easily 情 情 情 6:35
DISC 2
1. Look for the Silver Lining Looking for Wishes 5:24
2. I get along without you very well 5:57
3. Conception Imagine 7:40
4. Theres a Small Hotel Xiaoli Yixian 6:11
5. Sippin At Bells intoxicated bells 4:42
6. Tenderly tender like water 6:24
7. My Funny Valentine My Fun Valentine's Day (Replay) 6:47
Jazz composer Mori Lan • What is "
Album
&
Artist introduction
The best women in the European jazz circle, the work is praised
Brazilian chief cellist Jaques morelenbaum joining help
Tango, classical, oriental and jazz elements intertwined
Unatiable recording quality, reaching the fever level
Album introduction
At the age of 8, I started to learn classical music. After 15 years old, I have to terminate music training, and I will spend 7 years in 7 years, and I spend 7 years to start dance schools. 36 years old will return my love music field, and go out on this road. Wonderful and brilliant. This is the story of the Belgian female pianist and composer MYRIAM ALTER. She is amazing about the persistence of music, and it is reluctant.
Although it is also playing a piano, it is really showing MYRIAM's outstanding talents. She has the background of Jewish-Spain's growth, and she is influenced by Arabic culture. Her creative has a positive Mediterranean spirit and the enthusiasm of Argentine tango. It is only her, intertwined tango, classical, oriental and jazz elements. A complex. This is an embarrassment in her album "IF". She 2007 album "where is there" is still the continuation of this style. The album invited the Brazilian chief cellist Jaques morelenbaum to help out, this musician who can fuse authentic Samba and the intimate intimate integration of indoor music, complement MYRIAM with excellent composing talents, and his interpretation in the album makes Myriam Creation of the creation.
"Where is there" is a album that conveys love, Myriam is in the album: "I think 'there' is love. No matter where it is. I believe that all those involved in this album know this. This. It is why music comes from the heart. What else? I will give you this album, I will touch you in this way. And I hope it will. "I hope to listen to this album's fans are touched, and Find the love of the love.
Album track
1. Was it there is love? 04:38
2. Still in love Beautiful love 06:20
3. Come with me is coming with me 07:21
4. in Sicily in Sicily 06:53
5. Im Telling You I will tell you 07:56
6. IT Could Be There Love will be there 04:44
7. September 11 September 11 08:01
8. Catch me there meets me in the place where there is 03:56
Compound: Myriam Alter / Cello: Jaques morelenbaum
Top Saxophone: Pierre Vaiana / Clarinet: John Ruocco
Bes: Greg Cohen / Piano: Salvatore BonafeDe / Drum: Joey Baron
Jazz Female Melissa Walker "Ida Sky"
Powerful jazz female 伶 perfect interpretation American traditional jazz classics
Songs full of emotional and vitality, there is a temptation
The album is full of poetic and positive energy, alcohol fragrance
Unatiable recording quality, perfect presented pure tone
Strength Jazz Melissa Walker is born and growing in the US family in Canada, with a dual cultural heritage and good music cultivation. Her voice is alcoholic, full, can put jazz's various sings – blue-tone, rhythm, rhythmic short sentences, and impromptu, synthesis a completely her artistic expression. Since the past, she has been praised by various media. "Frankfurt Report" evaluation: "Melissa's gas field is enough to listen to the sound of the needle in the noisy jazz club. In her simple singing, she showed a little temptation." "Audio" magazine write "Taking sound from a fairy into a lady, it is easy to mention Melissa." The famous jazz commentator, the musician Gene Lees praised her voice "one of the most alcoholic voice" and thought she was the successor of Jazz old female singer Carmen McRAE and Sarah Vaughan.
1. IM old fashioned peace of mind at the old 04:13
2. Some Other Time also leisure 06:14
3. Nothing EVER CHANGES My Love for you This love is not ignorant 04:52
4. My shining hour shines at 05:42
5. I Saw the sky III Sky 04:51
6. Twilight Song Twilight 04:48
7. I get along wels you very well. One person's cozer 06:24
8. Lets take an old fashioned walk old love 04:19
9. The face i love I love my face 05:09
10. Return to ME Return to my heart 08:35
11. IM in love Shen 06:15
Sing: Melissa Walker / Piano: SHEDRICK MITCHELL / BES: Kiyoshi Kitagawa / Drum: Clarence Penn / Guest:
Piano: Kenny Barron, Makoto Ozone / Vibro, Xuqin: Stefon Harris
Continental New Jazz Triple Playing Blue Elf Band "Elf Country"
Let the European, Japan jumped with the feet, indicating the future of jazz piano trio
Brazilian national treasure Milton Nascimento, genius strike music Marco Lobo helps out
Flip Rock Magou BLINK 182 and Electronic Popardry "Generator" work, full of fashion
Hyun, eye-catching sound, flexible as a threatening of the electronic driver
Blue Elf Trio 2006 Made in Germany, consisting of piano hand Walter Lang, Best Hand Sven Faller and drummer Gerwin Eisenhauer three musicians. They are bold into the continental romantic electric elements in the traditional roots, flexible, flexible, like the whimpades of the electronic driver, and the 直 立 贝 贝 阳 阳 温 温 温 温 温 温 温 温 温 温 温 温 直 琴 琴 直 直 直 直 像 像 像 像 直 像 像A dazzling eye.
1. Ponta de Areia Ares 05:41
2. Interlude Interpose 01:24
3. The Ave Awi 06:19
4. Ocean 11 ocean 11 08:11
5. Casa Do Tom 姆 05:03
6. Sounds in My Garden Garden Voice 05:04
7. Down murder diarrhea 08:52
8. Pagode de Oceano Ocean Tower 05:04
9. Hammer Baby Hammer Knocking 05:06
10. ANIMA Aiqi 05:33
11. Elfland Elf Country 04:12
Piano, Stunt Effect: Walter Lang / Bes, Stunt: Sven Faller
Effect: Gerwin Eisenhauer / special guest: Milton Nascimento, Marco LOBO
German Music Award "Scholar Echo" Paske Schumacher "Ring My Heart"
German Supreme Music Prize Jazz Echo Award Winners
Violi, Zhongqin is equipped with piano, bass and drums
Well-known music evaluers Ralf Dombrowski Yu is "a slogan"
There is enough serious and more humorous, absolutely worth listening to
Pascal Schumacher, a jazz star dare to innovate, and challenged from Luxembourg, only with the music of the music and the musical instruments of the main attack – the tribe, Zhongqin opened up A new world.
Inspector Trudor 01:09
2. Water Like Stone Waterstone Love 04:03
3. Elmarno Guangming 03:39
4. Seven Fountains Colorful Fountain 05:09
5. Bang My Can ringing my heart 06:05
6. A Fishermans Tale Fisherman's Story 04:14
7. Metamorphosis Deformation 07:18
8. 30 Little Jelly Beans 30 Jeno Toy Sugar 03:47
9. TAUBENTURM TOB 05:34
10. No Dance on Volcano Ashes Don't dance on the volcanic ashes 06:01
11. ghosttrackmusic ghost sound 04:57
Violi, Zhongqin: Pascal Schumacher / Piano: Franz Von Chossy
Bes: Christophe Devisscher / Drum: JENS DÜPPE
Jazz Guitar Renisi Stand "Close to Bright"
Jazz is fresh and beautiful guitarist, both guitar music and composer double identity
The superb control is clear, and the tacit tone is both melancholy and elegant. It is full of light and lyrics.
Yue-earred jazz guitar play, exciting, fascinating
Some musicians have exhausted their own sounds on their musical instruments, while others, such as Leni Stern, this jazz creation female music hand finds their own voice without blowing ash. Whether she is released in Enja, "Secrets", or this "closer to the light", no exception, showing only her unsuitable sound – all worried and elegant, both full of light Also lyrical sound, and the obvious tone of strong rhythm, dry cold left-hand accompaniment, and intensive arrays these significant features, the same, the unique symbol of her guitarist and composer double identity.
1. SomeBodys Something someone 04:33
2. Sandbox sandbox 05:44
3. ALL or Nothing is alone 05:48
4. Closer to the light close to bright 03:48
5. Red Stripe Red Stripe 05:01
6. Phoenix Phoenix 04:31
7. Tblissi Tbilisi 05:15
8. Show me show me 05:06
9. all or nothing is a throw 03:22
Guitar: Leni Stern / Guitar: Wayne Krantz / Sacron Saxx: David Sanborn / Electronic Bass: Paul Socolow
Electronic Bess: Lincoln Goines / Drum: Zachary Danziker / Drum: Dennis Chambers / Help: Don Alias
Jazz Tribe Masters Frangon Anaba Lasa raised "wind"
Europe's highest jazz musician Franco 13th album in ENJA, memories of CHET BAKER
Album
Album
Album
Album
Album
&
&
&
&
&
Artist introduction
Artist introduction
Artist introduction
Artist introduction
Artist introduction
Album introduction
Album introduction
Album introduction
Album introduction
Album track
Album track
Album track
Album track
Piano Master Uri Caine, Best DREW GRESS, Drummer Clarence Penn Folk, American Trio and Delicate Quantity Continental Collection
The album name is classic classic: "I am only 11 years old. Since then, I want one day I will record this song."
Album introduction
A record of a album or a concert, extremely paying attention to the musician's status and collaborators, such as Chet Baker encountered his old friend. Rock, Dizzy Gillespie and Charlie Parker triggered a dazzling spark,
Album track
1. The window 06:03
2. Doxy Torr 03:36
3. Otello Ossero 06:41
4. Stiletto Short Sword 06:43
5. Frasi phrase 06:36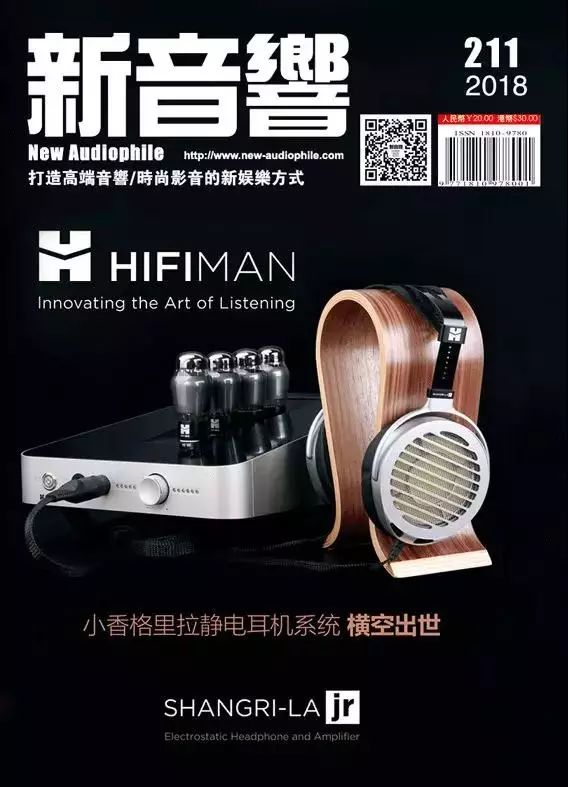 6. Ive Never Been in Love Before I have loved 07:02
7. lyric sketches lyric sketch 03:33
8. Mike on Wings Flying Mike 05:06
9. African Breeze African Breeze 03:04
Virtue: Franco Ambrosetti / Piano: Uri Caine
Bes: Drew Gress / Drum: Clarence Penn
The best jazz album in Portugal Carlos • Bai Card "Dance Steps"
Album
&
Artist introduction
Jazz trio with country rock flavor, is known as the best jazz album in the history of Portugal
German City Magazine "Zitty": Their music sounds fresh strange, no flood, and beautiful
A mason and emotional event, full of creativity, unexpected and bold
The quality of the recording is very close, the scene is realistic
When many people are still boring for music types, the music of Carlos Bica is enough to stop talking, calm down and listen to music. The new star ANA Brandao with a charming voice sang in two songs, such as injecting a breeze into the album. The recorded quality of the album is very perfect, the scene is very realistic, and the coming is rated as the best jazz album in the history of Portugal. A high combo of the tide, a melody and emotional event!
1. Roses for you is gave to your rose 04:01
2. Perfume perfume 07:20
3. Ser Pessoa as a person 01:13
4. o Profeta Prophet 07:32
5. Pastilha Elástica Bubble Sugar 03:30
6. Será is about 03:32
7. D.D. from B. Balkan's delicious donut 04:53
8. AY! Linda Amiga mourning! Beauty 06:23
9. Paixão Passion 07:31
10. TWIST Dance Steps 03:43
11. AY! Linda Amiga mourning! Beauty (pure music) 01:30
Bass: Carlos Bica / Electric Guitar: Frank Möbus
Drums, Percuator: Jim Black / Special Guest: Ana Brandão
Jazz Pianist Anthony Fa La Europe "Next Legend"
Continental Jazz New Year's Jazz, Enja "Royal" pianist
Collection of movie "Sindler's list" classic piano solo "I Could Have Done More"
Jazz classic track plus more exciting original, showing Falah's excellent talent
Won the Japanese authoritative jazz magazine "Swing Journal" four-star evaluation
1. IM Waiting heart to stay 05:12
2. Theme for bond Noving Bond 09:40
3. Creole Clare 04:30
4. Sweet Sweet 04:04
5. Next Stories Next Legend 07:29
6. I Could Have Done More I should do more 04:40
7. What is this thing caled love why it is called love 04:03
8. few days a few days 06:40
9. Sabrina and Joseph Saburi and Joseph 03:05
Piano: Antonio Fraò / Bes: Ed Howard / Drum: Gene Jackson
Music (track 1, 2, 5, 8, 9): PIBO Marquez
Guitar Genius Fee • Schikeberg "Song of Wanderer"
Feidian Songshire Wanderer's Song
Guitar talented Sherberg leader, Best Hand Anderson, drummer Vencya to help out
Pan European iron triangle to create a cross-border music art best, recording quality first-class
Norwegian legendary rainbow recording room
Music elements such as classical, jazz, Flamingo, Tango, India
Resonance Empathy 5:29
2. Childhood Childhood 5:10
3. Yellow Yellow 5:52
4. Wanderer's song Nomad 4:53
5. Oriental Song Song to the East 6:45
6. Fifth way The Fifth Frame 6:31
7. Outhouse Outhouse 4:50
8. Water kiss Waterkiss 3:36
9. Migrate Move 4:09
10. Air AIR 5:43
Guitar Genius fee Lian • Shi Nerge "Balance"
Fislen Sherberg Balance
Guitar Genius Fee • Shi Nirg live exciting solo recording
Sir France Gypsy, Spain Flamingo, classical guitar presents the beauty of multi-cross-border music
The talent is full, and the performance of excellent guitar is very happy.
The guitar new interpretation classics such as classic books, lyrics, French fragrant
Autumn leaves Autumn Leaves 6:18
2. Tango Fantasy Fantasia Alla Tango 7:58
3. Occonscious Obsession 6:13
4. My love my one and only love 6:41
5. Oriental Song Song to the East 8:58
6. Invention Inven 7:33
7. Gypsy GYPSY 5:41
8. Negative one more string 5:25
9. The art of Feige (Position 1) Kunst Der Fuge (Contrapunctus 1) 4:59
Rear Garcia – Feng and Martinier Mangao Big Disc "Escape"
Rear Garcia – Feng Escape
Five-string Bass Violin Hands Galacia – Feng and Accordion Martiniel Mangao Big Disc
Perfect dialogue with bass bass and accordion
You can let you god upside down the first note
Listen, just a pleasant trip
1. DERNIèRE ROUTE 6:06
2. Saint Lukar Sanlúcar 5:16
3. Amita Amischa 2:53
4. Byzantine Le Byzantin 4:50
5. Bari Bari 2:58
6. White Sea Mer Blanche 1:24
7. Natural musician Born to Play 5:15
8. Lost Micro Lueurs Perdues 3:22
9. Youpi Pete Upe ID 4:28
10. Animation Doll Muñecas Animadas 5:51
11. Perpetua 4:21 Perpe
12. cocoel Khormiloï 0:45
13. Ruo Ruvo 3:03
"worldwide"
11 no specific forms of music, leading the listener to hope and light
Complete Europe and the United States, run through East Asia, the melody is glamorous
Music full of positive energy, music around the world
If you don't know what is "big beef tendon", I have never heard it low alcoholic musical notes. If you are also in Rear Garcia – Feng Wen, don't know that he is a "big beef tendon" exhibition master, So, come and listen to this album, it can not only meet your curiosity, but also let you see the music world you have never known.
Lifelike dream Sueño Vivo 4:45
2. Cristobal Crístobal 4:49
3. Worldwide Entremundo 3:58
4. Mahus Mahoor 4:04
5. 40 days 40 días [soleá] 4:41
6. Entre Continentes 6:55 between the mainland
7. Mursiya, Murcia 0:49
8. Rose Garden Rosario 5:11
9. My DOUST 1:41
10. Riding camel Sarebân 5:53
11. Jane Qi AQâ Jân 7:49
"The King of the Middle Eastern Musical Instrument" Ude Queen Famio Abu Abu-Harlier "Women's Heart"
Rabbi Abu-Harlier Women's Heart
Famous Udeqin Player "Middle Eastern Musical Instrument King" interpretation mysterious woman heart
Duku C fli quietly debuted, snake, frame drum continued, Miao Yun
European Jazz and the Middle East Exotic Fitness
Explore mysterious women with music
1. Death Mourir Pour Ton Décolleté 7:29
2. If I don't Waltz, how to dance with you How Can We Dance if I Cannot Waltz 7:08
3. I like you to wear very cool Best if you. Dress less 6:56
4. Sad Woman in Carna Village The Sad Women of Qana 8:46
5. Parab Para o TEU Bumbum 7:08
6. Blue Train Coffee House Le Train Bleu 6:55
7. Chocolate Love A Chocolate Love Affair 11:09
"Winnap of Sudan"
Rabbi Abu – picnic of the King of Sultan, Harr
The famous Udeqin player and eight musicians from all over the world
"The King of the Middle Eastern Musical Instrument" and the wonderful musical instruments of more than ten instruments such as the ten-hole harmonica, small, and chitic drums
European Jazz and the Middle East Exotic Frequency
Don't be a single, exquisite, you can't stop
1. Sunrise in Montreal, Montreal 8:14
2. Lonely Solitude 6:32
3. Dog River Dog River 4:25
4. That moment Moments 6:17
5. Morning Lamentation 8:59
6. Vilater Night Found NOCTURNE AU VILLARET 6:33
7. Happy Chief THE Happy Sheik 6:02
8. Snake Snake Soup 4:28
Jazz 珍 珍 Ivans "Cloud"
Jenny Ivans Cloud
Famous Almighty Jazz Jajie Ivans Deductive
Jenny Ivans fills the meaning of writing creation
There is unprecedented to adapt the opera, drama, traditional music, etc. to Jazz, unique
European jazz musician Lenhart, Joykovic and other classic works are new, refreshing
1. Crazy Mad About The Boy 5:08 for the boy
2. Remember my Remember ME 5:49
3. Cloud Nuages ​​3:28
4. Our festive has ended our REVELS now area ended 5:48
5. Depending on your usein you, With You 5:49
6. Wipe my tears flow my tears 5:49
7. I am still lonely I'm alone after ALL 5:02
8. Your feeling The feeling of you 3:07
9. Spring full of Veris Leta Facies 4:41
10. Tears accompanied by love no love wels tears 4:55
11. How happy What Joy 3:04
Jazz Trill Wang Chaud Baker "Moonlight"
Chard Baker Moonlight
Cool Jazz Master That Baker Precious Live Recording
u "oh you crazy Moon", "My Funny Valentine", etc. Jazz
u Relive Saxophone Master Walne Schott, Jazz Gianto Coreport and other masters
Album introduction
Album track
Album track
Album track
Album track
Album track
Album track
Album track
Album track
Album
Album
Album
Album
Album
Album
Album
Album
Album
&
&
&
&
&
&
&
&
&
Artist introduction
Artist introduction
Artist introduction
Artist introduction
Artist introduction
Artist introduction
Artist introduction
Artist introduction
Artist introduction
u One is worth fine, the scene playing for a long time
Album track
Your lip tap the touch of your lips 10:58
2. Beautiful dark eyes beautiful black eat 14:30
3. Moonlight oh you crazy Moon 9:15
4. Love sale Love for sale 11:33
5. The summer onCE UPON A Summertime 8:56
6. My Fun Valentine's Day Funny Valentine 8:56
Jazz Trill Wangchart Baker classic "roaming"
Album
&
Artist introduction
Chard Baker Roam
Cool Jazz Master That Baker Style Mature
U Jazz Well-known music hand Louis Losonford, Philip Catherine
U Germany Merster Jazz Music Festival is precious recording
u Simple three-play, highlight the master's glory
Sad Walk Sad Walk 10:24
2. Roaming Strollin '9:15
3. Love sale Love for sale 9:36
4. Frozen Letter Funk in Deep Freeze 9:59
5. Leaving Leaving 16:45
6. Not for me But not for me 8:21
Jazz, South Africa, Ibrahin, "Re-visiting Cape Town"
Ibrasin re-visited Cape Town
Jazz, South Africa, the freedom of finding the roots of the ancestors
With the music record, you will have a lot of heart, and you will make the listener move. In the album, Ibrahin used the musical notes full of human and faunctions, with their natural abundant life, expressing the liberation of the idea and the valuable people.
Damara Blue 4:05
2. Sweet Samba Someday Soon Sweet Samba 4:45 in the future
3. Cape Town to Congo Square from Cape Town to Congo Square
The first movement: African Street Parade 1st Movement: African Street Parade 7:36
4. Cape Town to Congo Square from Cape Town to Congo Square
Second Movement: The 6th District Carnival 2nd Movement: District Six Carnival 2:04
5. Dedicated to Sachma Song for SATHIMA 3:26
6. Cape Town to Congo Square from Cape Town to Congo Square
Third movement: Figure 3rd movement: Too-kah 2:00
7. Listen to Yala Tintinyana 3:47
8. Elder Tuang Guru 6:15
9. 11th hour Eleventh Hour 3:56
10. Water from Ancient Water from An An Ancient Well 5:42
11. Saxox Royal Blue Tsakwe-Royal Blue 3:19
12. Sovo Soweto 4:07
13. Dashan THE Mountain 2:16
14. Wedding THE Wedding 2:11
15. Barakaat (The Blessing) Barakaat (Blessing) 3:01
Jazz piano trio fever Skitan disc "African group"
Ibrasin African Group
Jazz, South Africa, I. Brazin
U South Africa Jazz, I. Brassin, boldly innovation, unique national jazz representative
U integrate with many ethnic music elements such as Africa, Europe, America, Arab, Moore
U Follow the Duke of Jazz Elington, the piano monster Jajun Jazz
U penetrate Beethoven, Lister, Wagner Classical Job
Mind Div Mindif 6:36
2. Take Limale Ishmael 2:30
3. Saxox Tsakwe 5:31
4. Phone The Call 6:42
5. Da Mara Blue Damara Blue 2:18
6. Wedding The Wedding 4:47
7. Brandon 1:50
8. Aspen Aspen 4:28
9. Barakat Barakaat 4:52
10. Listen to Yasan Tintinyana 5:52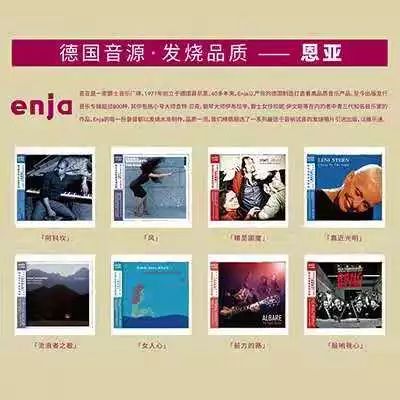 11. Night of the mountains. The mountain of the night 4:07
U Europe Jazz's pioneer, composer, legendary trumpet player, playing skills, 80 years old is still active in a generation of jazz
u Yilun emotions, elegant performance, excellent artistic and equation, "sweet dream" such as a grandmaster,
u u u u ugykvich is the best to bring a beautiful feeling of listeners in many albums, symbolizing the success and success of his career.
Guitar genius Ebier interpretation "front road"
Album introduction
Complete guitarist, great talented composer, successful businessman, generous charitable home in an artist Ebier
Integrating Spain, Jewish, Morocco, and Bruce in a furnace, refreshing
22 Glememy Award, an Oscar Best Movie Song Award Winner Steve Wangda Join Composeen, American Famous Male Singer Allen Harris
Guitar genius guitar art
Track list
1. Road Ahead Part A Road A Side 2:15
2. Intro to Give ME 5
3. Give ME 5 尽 摆 4:57
4. Intro to the gift Gifts 0:20
5. The gift gift 6:43
6. EXPECTATIONS Looking forward to 6:47
7. Intro to Heart ofheart Revisited
8. Heart of Heart Heart 5:40
9. No love lost No love lost 6:13
10. New Signs new signs 7:08
11. Tender you warm to stay 5:46
12. Overjoyed is pleased 4:53
13. The road on the road Ahead Part b 8:13
Album track
Album track
Album track
Album
Album
&
&
Artist introduction
Artist introduction