When the New Year's Day, friends and relatives from all walks of life came to visit, adding a lot of humanity to the festive festive atmosphere. At this time, at this time, the family always prepares some dried fruits. Time.
Four -grid heart -shaped ceramic fruit plate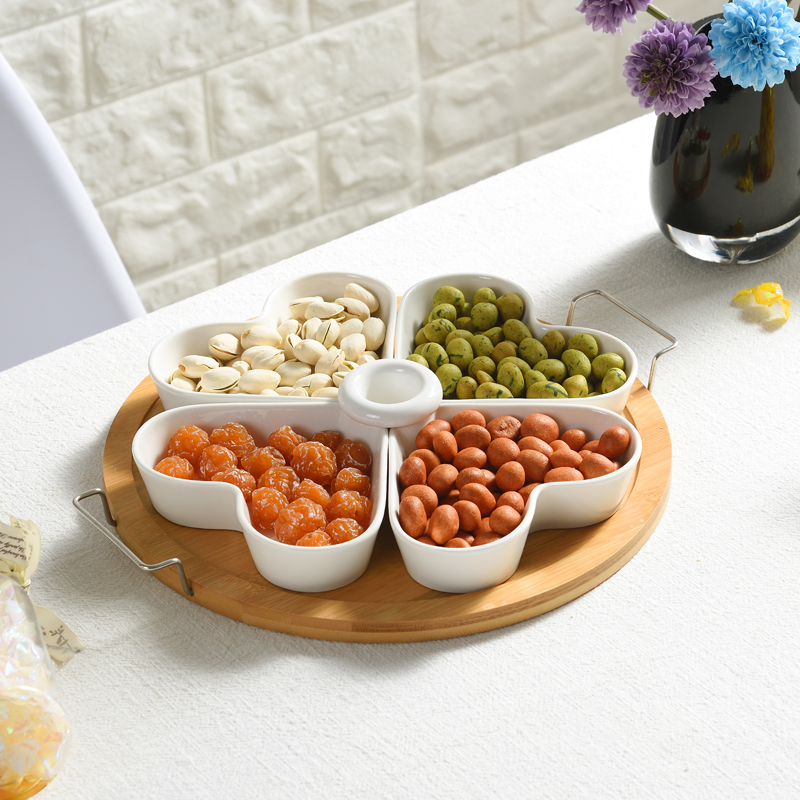 The platter fruit plate can be said to exist specifically for this occasion. Without a full desktop, you can taste different delicious snacks, that is, simple and beautiful and beautiful.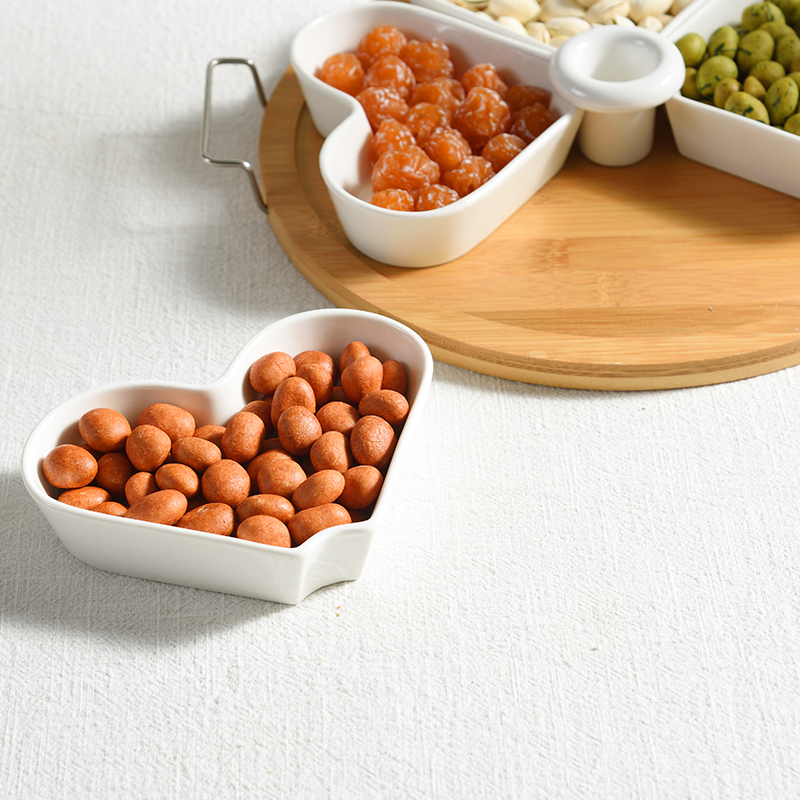 Nanzhu wood tray stainless steel handle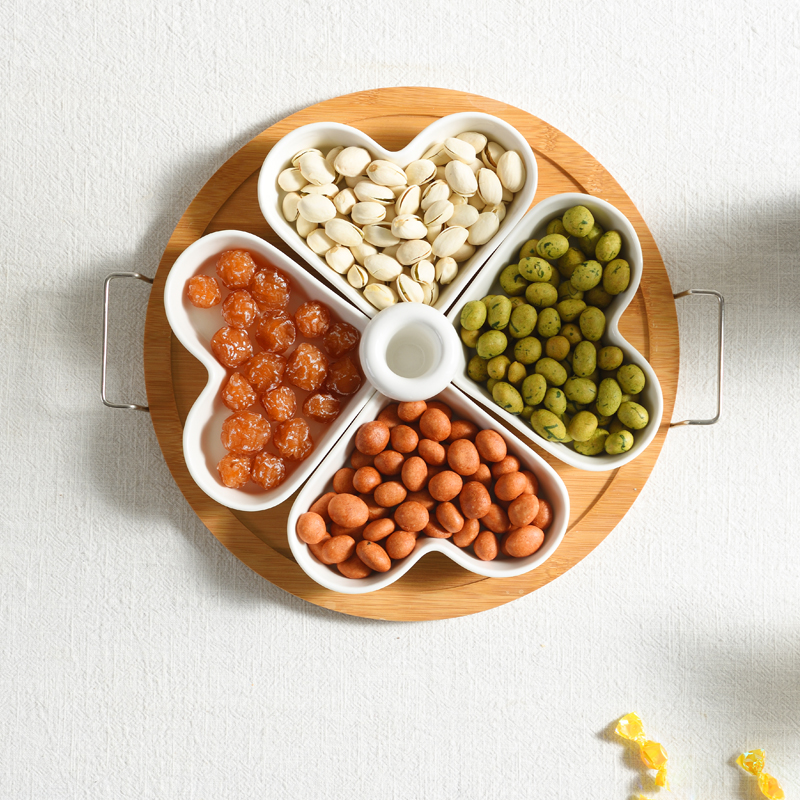 Northern Europe's minimalist four -grid heart -shaped fruit plate, the heart -shaped ceramic bowl is divided into a single split, it is very good. The combined four -leaf grass shape is very ornamental. Taste.
Multi -combination of four grids
Covering the dust cover can prevent mosquito ants when not eating, and it is also very beautiful to put it in the living room. At the bottom, the nanzha wood tray is also more convenient to put on the fruit plate. It is very convenient to use your hand to recruit guests.
Disassembled heart -shaped ceramic bowl