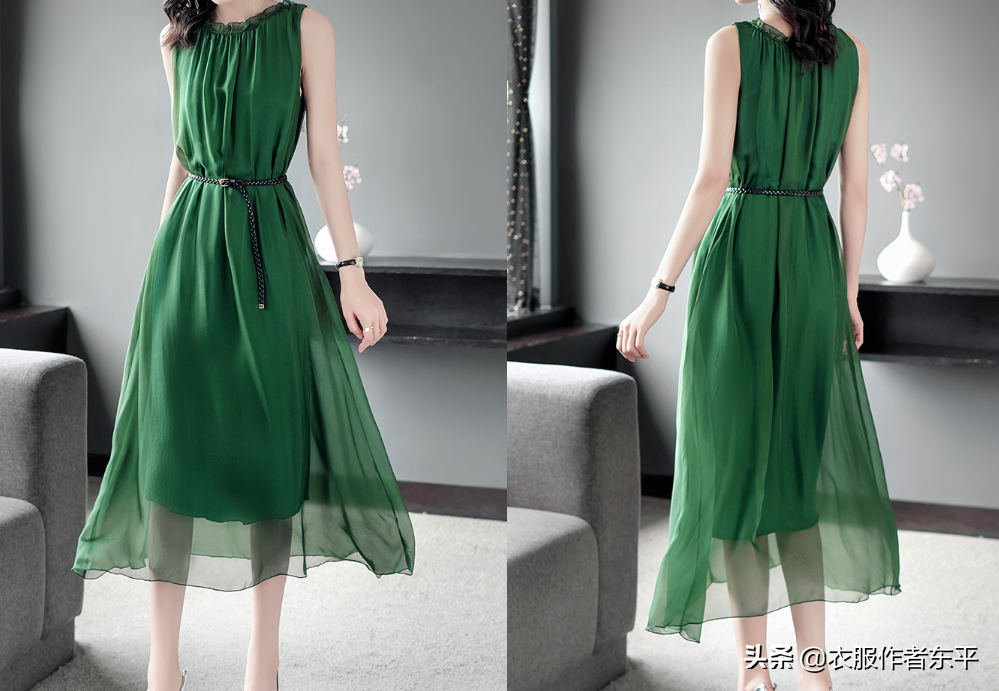 Today, I will share with you a real silk dress, simple and generous, belongs to the classic style.
Let's take a look at the style picture
Is it cool?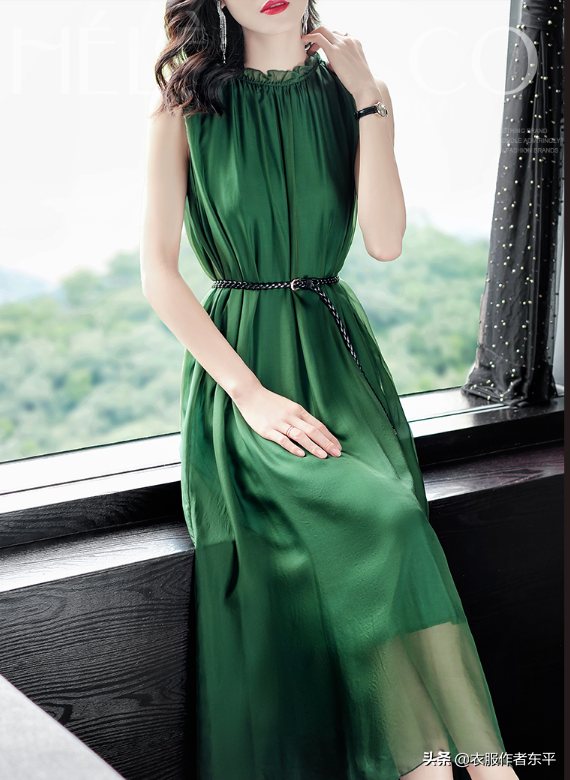 Let me share with you the L code cut picture
The cutting drawing is divided into two parts of the diagram, one is the library and the other is the fabric cloth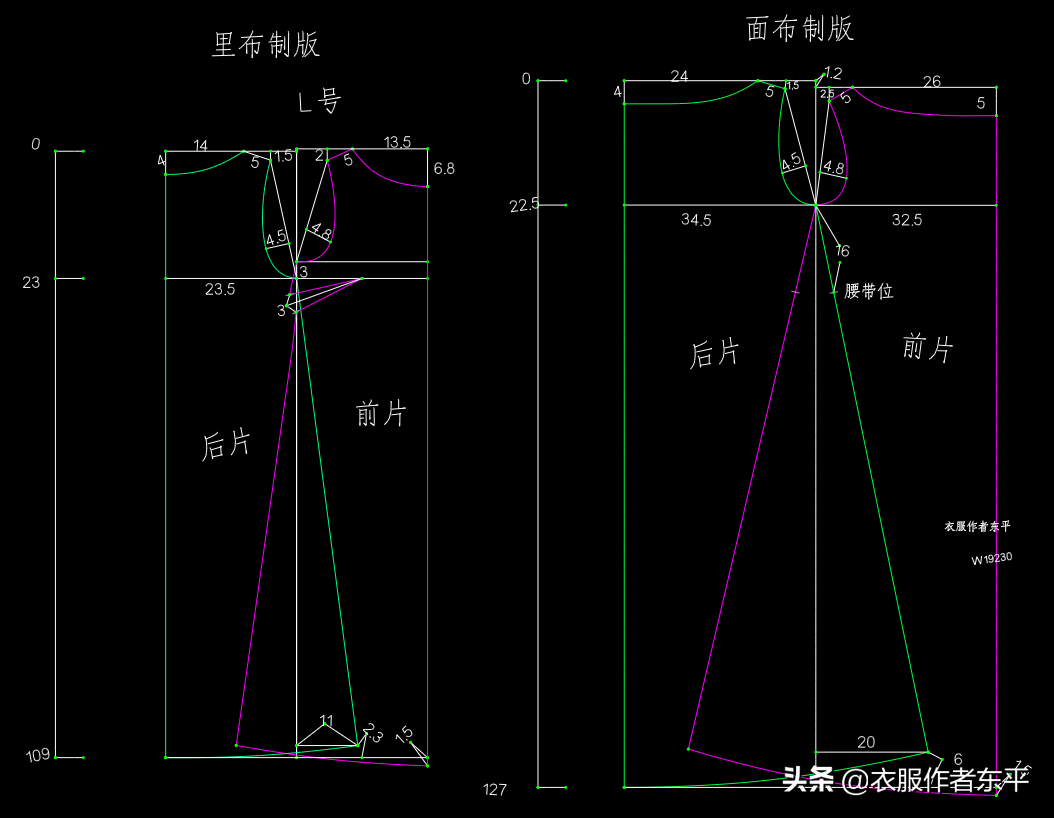 The cage perimeter of the noodles and Libu here must be the same length, so that the cloth can be fully combined
The fabric is a loose version, and the Libu is a combined version. Libu's bust size is 4-6cm larger than the net body.
Calculation formula of cage deep calculation: bust /4-0.5cm
If you need other numbers, you can push the board according to the file difference between the enclosing 4MC length of 3cm
The layout of the black background is the same.
The sewing process and process commentary of the dress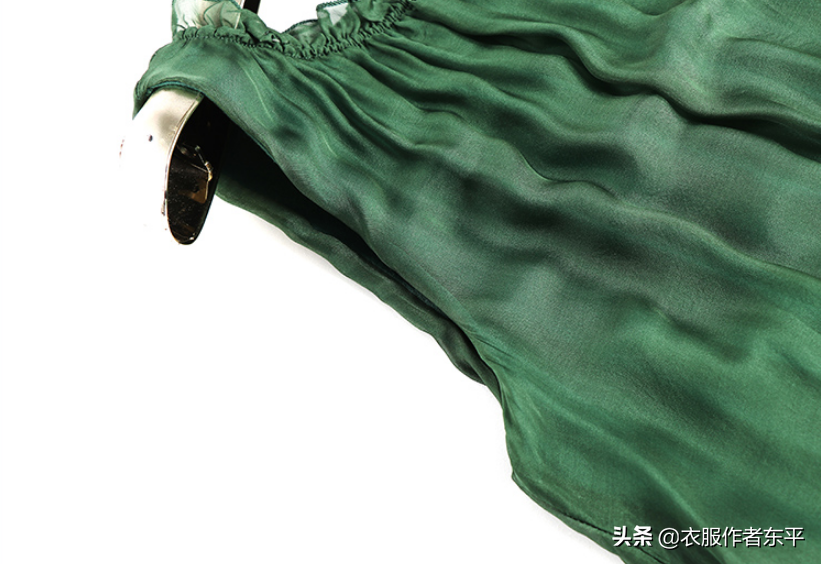 Selection of fabrics: mulberry silk, chiffon fabric.
Libu is recommended to use pure cotton
Because the fabric is relatively thin, it is recommended to put the newspaper at home under the fabric when cutting, so that it will be a lot better.
The tailoring film is recommended to the fixed length at the neckline and sleeve cage. To prevent deformation
Here we focus on the sewing of the collar.
There are two ways: 1 -sided cloth neckline is directly with 2.2cm edge, the neckline is densely treated, wrinkled at 2.2cm, and the length is the same as the length of the Libu neckline
2 Bid -neckline, the lace of cloth, add 1cm sewing edge, the surface of the fabric is pulled, and the length is with the length of the neckline. The neckline lace is a straight strip, on one side of the dense edge, pumping on one side. The length is the amount of 2 times the neckline, and the width is 3.2cm
The above two methods can achieve the effect of the picture neckline. The sewing process required by the first method is higher, and of course, the effect is better. You can choose according to your own process
After the cage surface is sutured, 0.1cm is sutured on the library to help the port.
The skirt can be made of dense edges. There is no border machine to roll 0.3cm net edge.
The side seams are recommended to sew. Generally, silk fabrics are such sewing processes. If not, the seam of the lock -up machine is also possible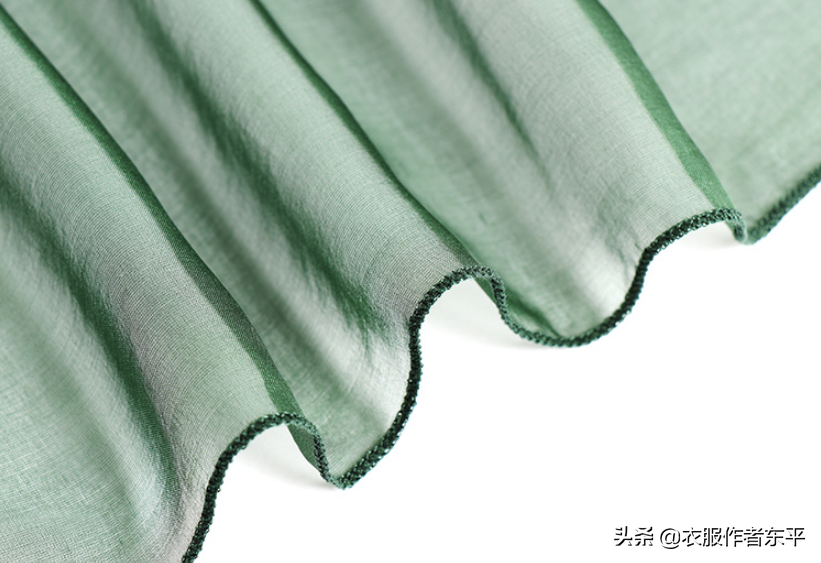 The finished products can be pulled at the waist joints at the waist joint. You can configure the belt.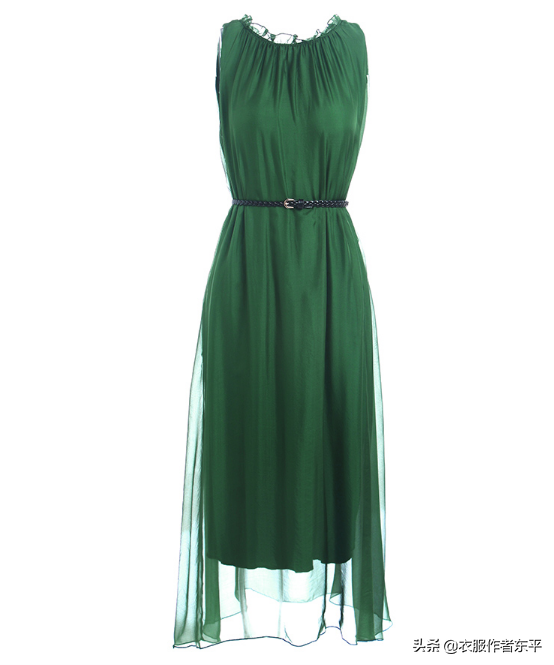 If you don't like the belt, it will look good to wear it. I just scattered.
Okay, that's it for today's sharing,
If you like it, you can try it by hand. If you don't understand, you can leave a message or a private message in the comment area.
Welcome to like, forward to show encouragement, thank you! Intersection Intersection
Women should have a real silk vest long dress, which is particularly temperamental and does not pick her body