bianzhi121)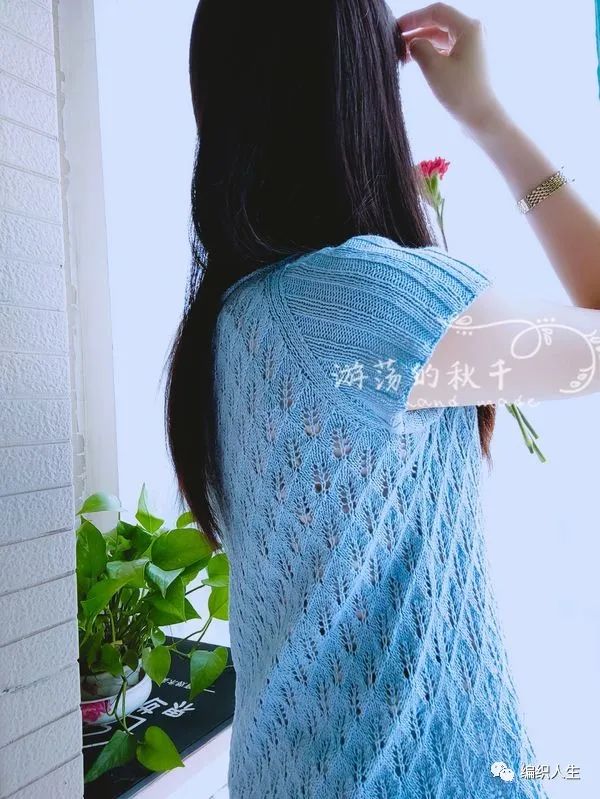 quietly,
A autumn rain,
Put it today,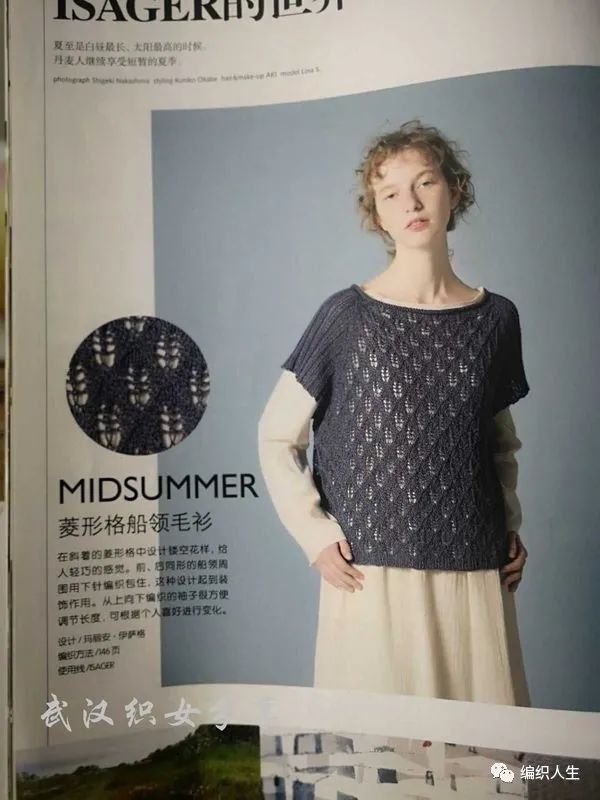 Slightly cool,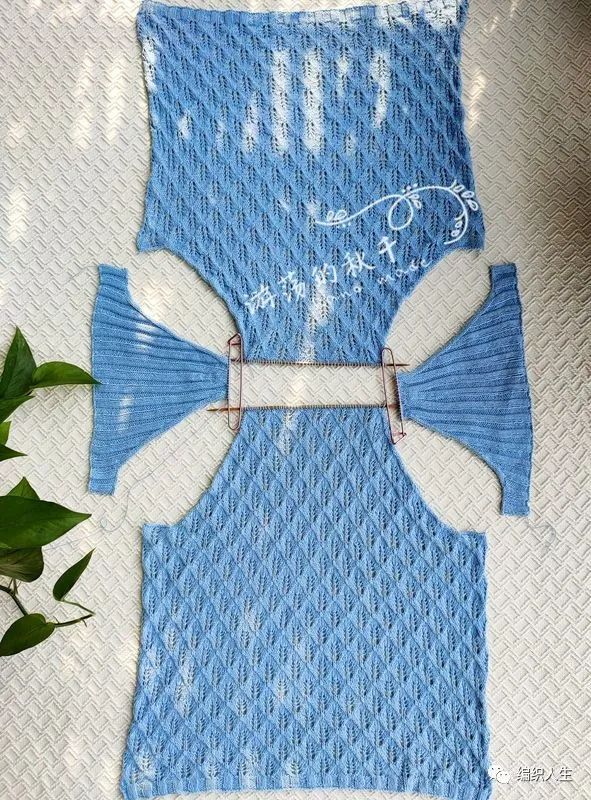 "Micro Liang"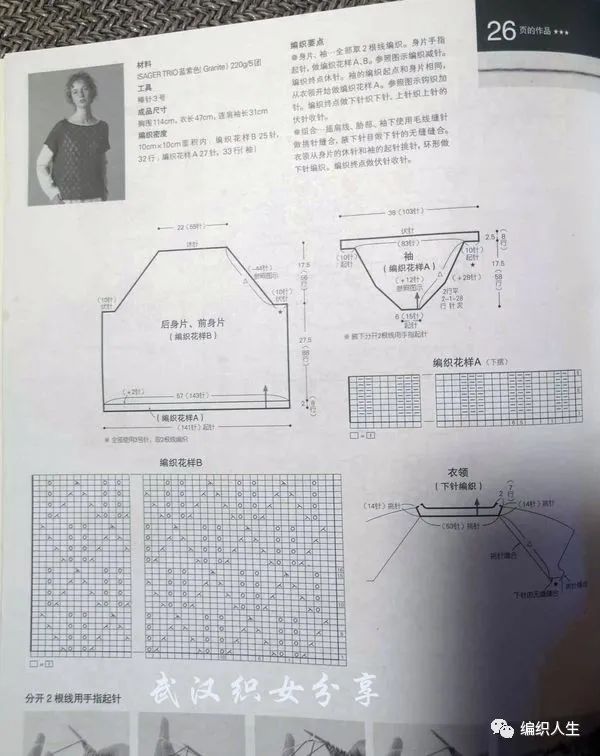 Use needle:
2.75mm (No. 12)/3.00mm (No. 11) stick needle
Used:
Tun Line Rosa Linena Lannal Cotton 165g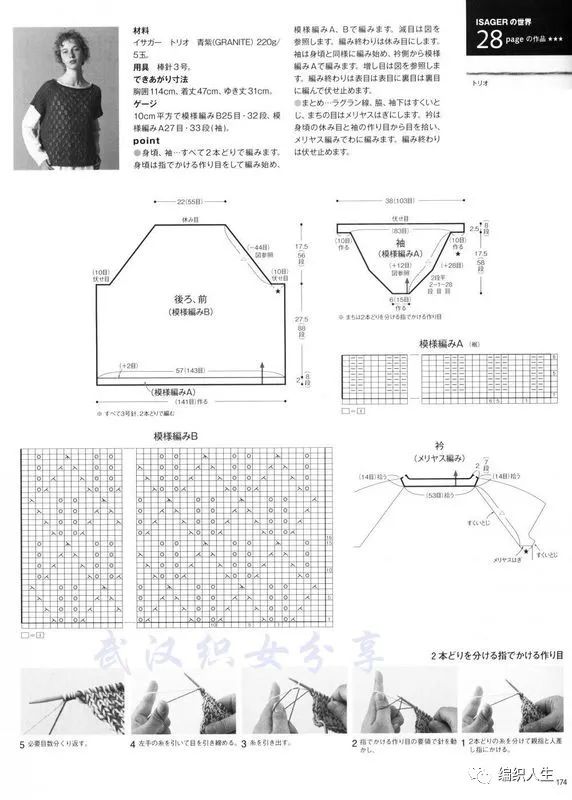 30%linen 70%cotton 50g/group 220m
size:
Tibetan bust 44cm*clothing length 52cm
Work Show:
The reason for the lighting is purple ~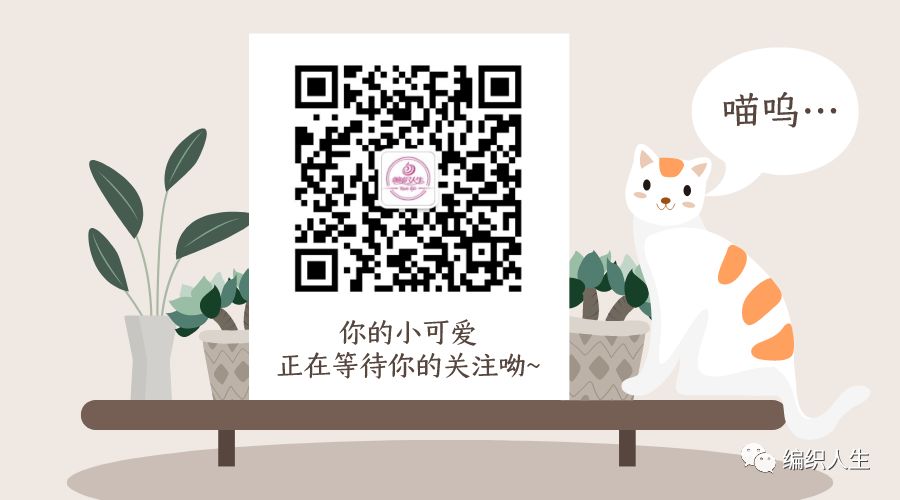 ~~~ The balcony backlight natural light ~~~
Weaving instructions: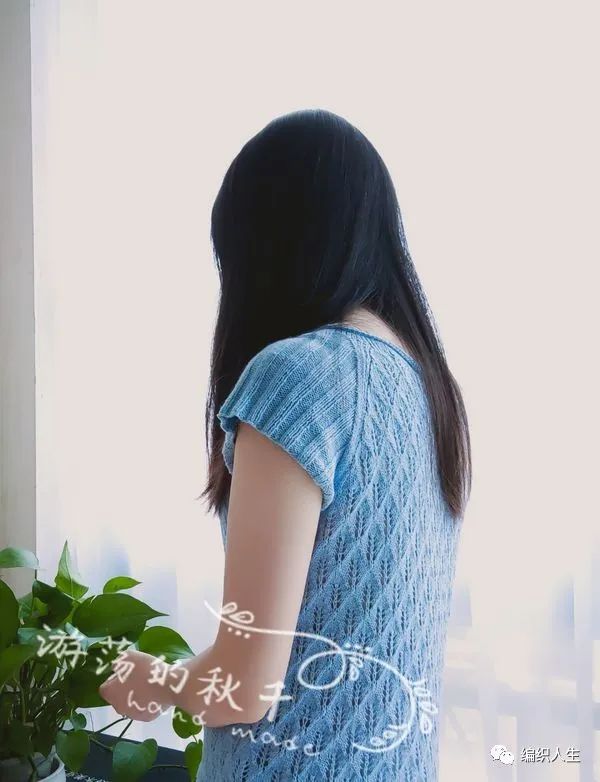 Weaving process and record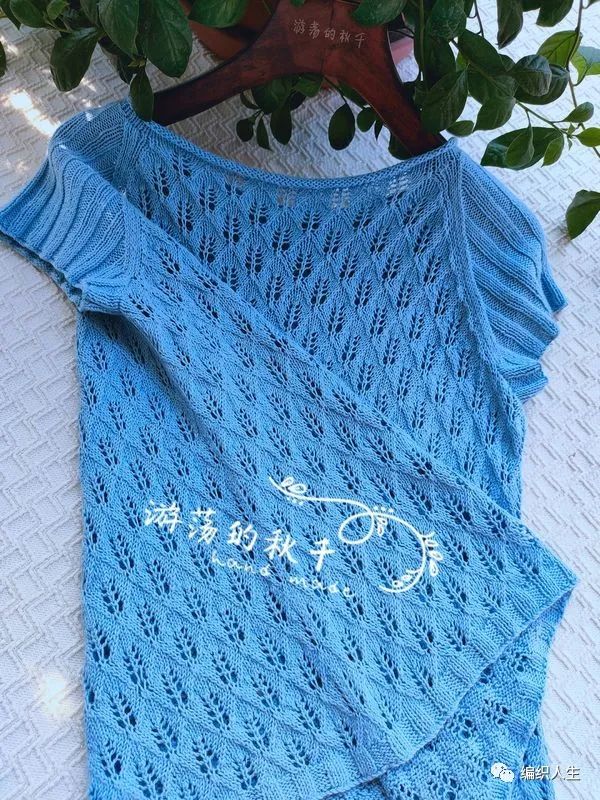 ① Small sample of water: The graphic pattern is 10*16 stitches a unit flower, and the autumn of a thousand 3.0mm stitches and 20 stitches 2 patterns 6.5cm width.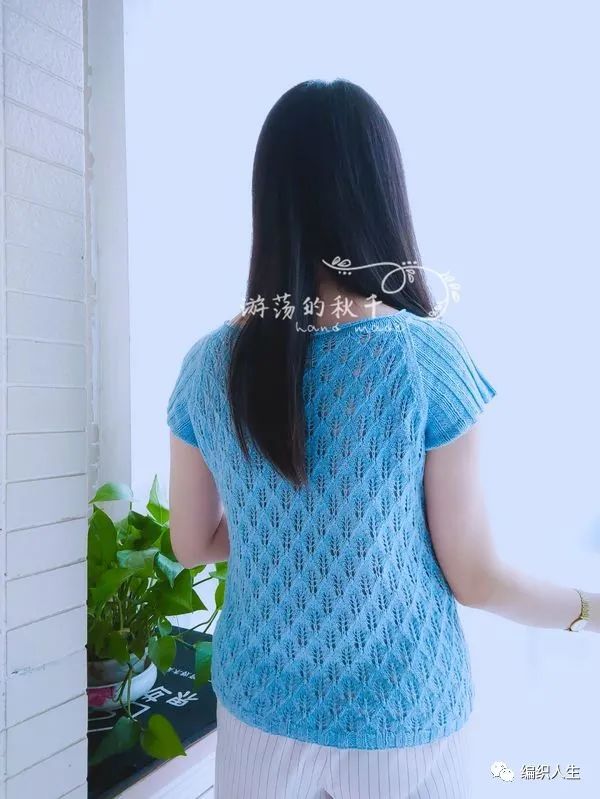 I do n't count the length. This trick is high and casual. You can adjust the needle number or add (10*16) the even -digital pattern to adjust it to your own size.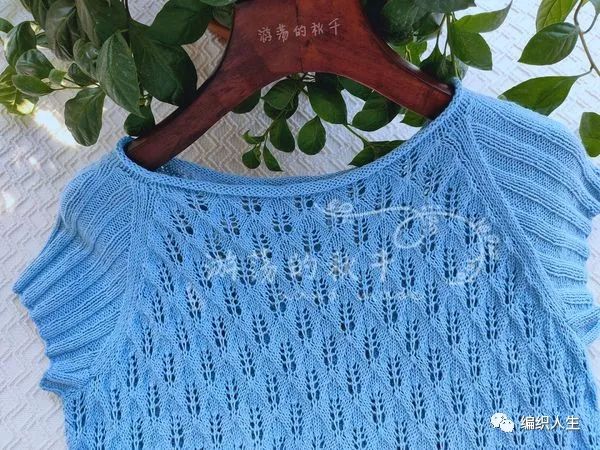 ② The front and rear films: the two pieces are exactly the same, with 2.75mm needle 141 knitted 8 lines and three times.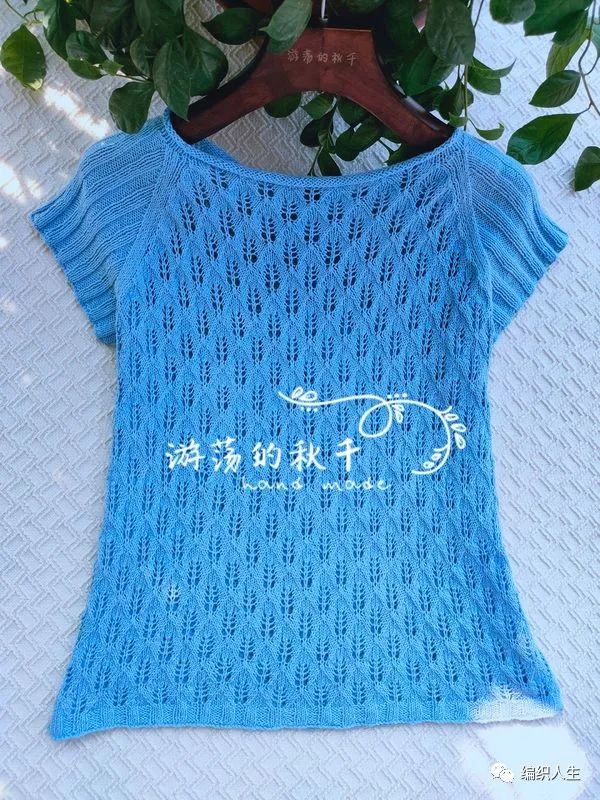 The flower type uses a 3.00mm needle. After weaving 35cm in the figure, the armpits are collected.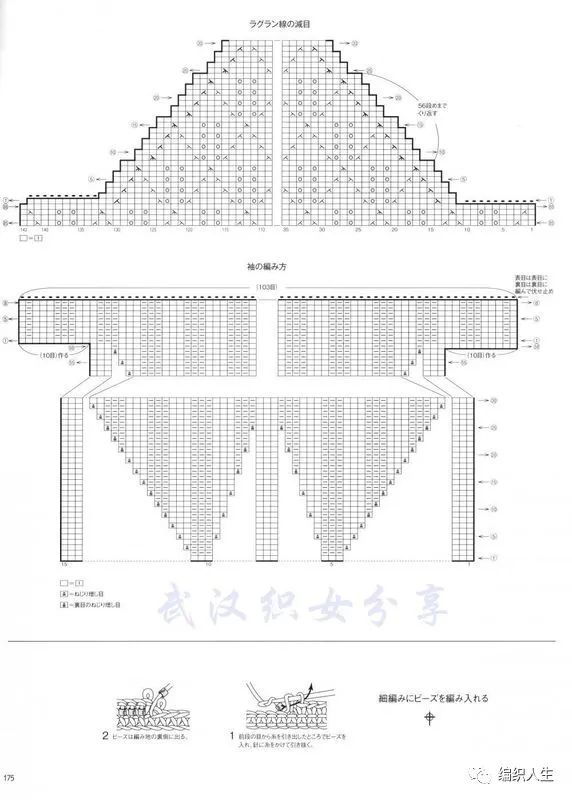 ③ Sleeve: All three times or 2.75mm needles are used. Qiu Qian changed from bottom to top, and the needle closes the same illustration.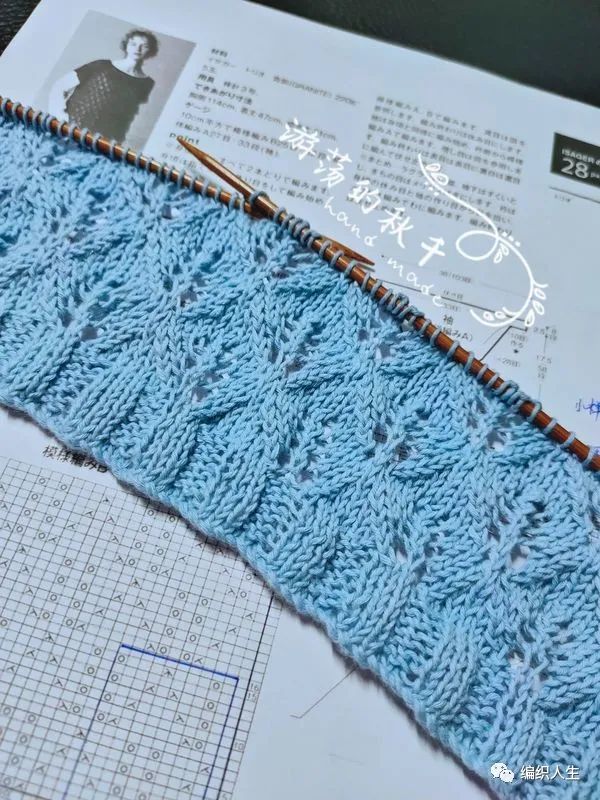 ④ Switching: front and rear pieces+two sleeves, sutures on the front of the joint needle, leaving the needle with 55+15+55+15 = 140 needle circles and finally weaving.
⑤ Weaving collar: The collar of the circled collar, the side needle two left during the suture of the film and the suture of the patch 53+13+53+13 = 132 stitches.
~~~~ Chinese and Japanese illustration ~~~~
(Wuhan weaving girl group sharing)
~~~~ If you like the above records, please let Qiu Qian know ~~~~
• END •
Author | Wandering Qiu Qian
Slightly cool,